An excellent photography exhibition was inaugurated on Tuesday, July 2nd at ArtLand "Xwra". It is the exhibition "Casted Shadows …" held in the framework of the Belle Arte Lamia 2019, in which four young artists from Lamia take place. Katerina Diamanti, Spyros Kamnis, Akis Loukas and Amalia Tsakiri.
Entering the beautiful stone building of ArtLand "Xwra" the first thing you notice is the harmonic match of the black & white photos on the stone walls and just before you start wandering in the exhibition, your attention is drawn by the wonderful video art by Akis Loukas, "Circle of life", projected on the stone wall. The figures that are dancing in a short, intelligently directed and flawlessly performed dance are mesmerizing. Moving to the rhythm of an evocative music, the dancers – or, more accurately, their shadows – capture crucial periods of the human life, accompanied by the corresponding emotions. The "Circle of life", while emphasizing the ephemeral existence, emits optimism and hope.
The video is played repeatedly and no matter how difficult it is to get away from it, at some point, you move towards the main subjects of the exhibition, the photos, which are truly magnificent and each artist has their own unique style.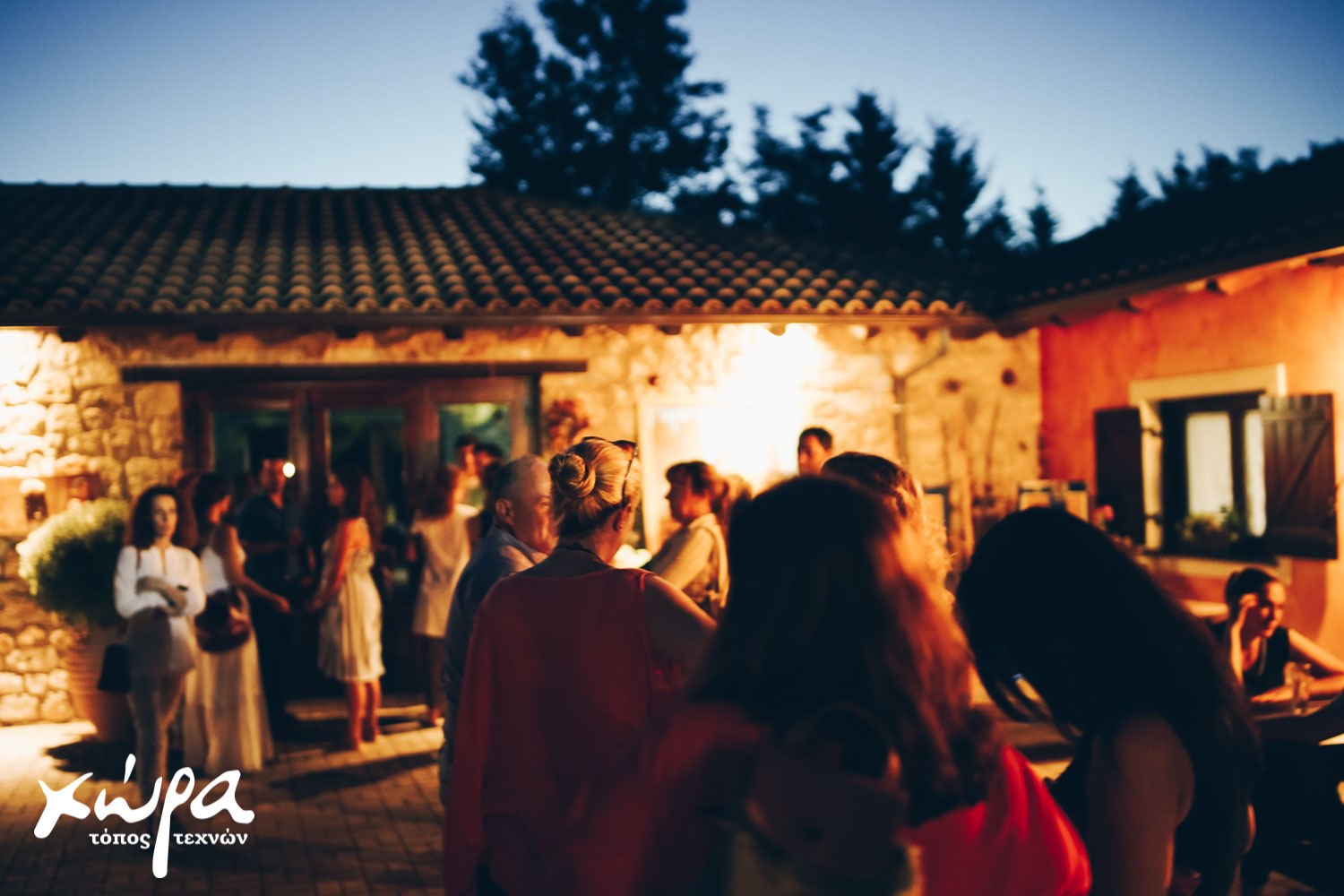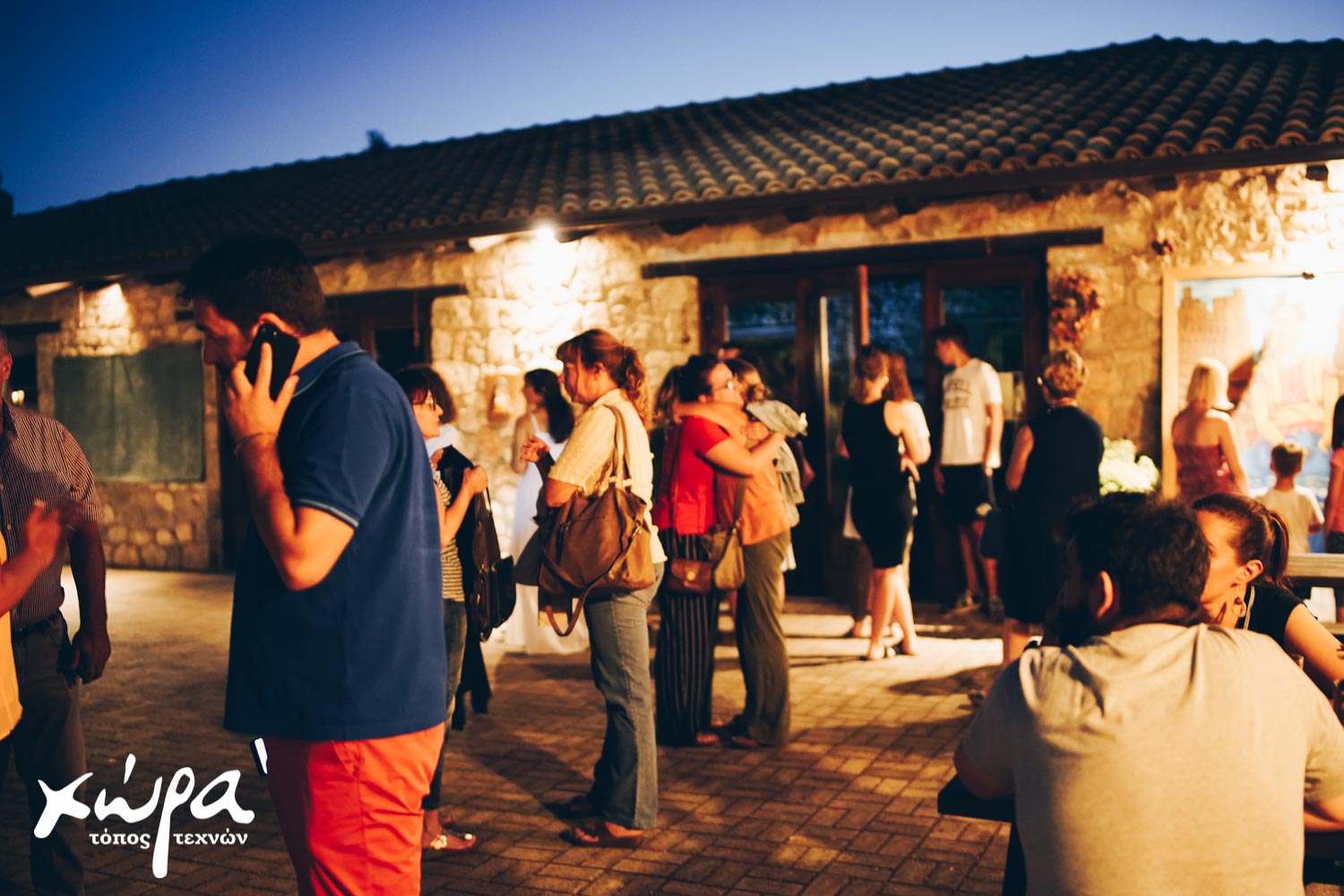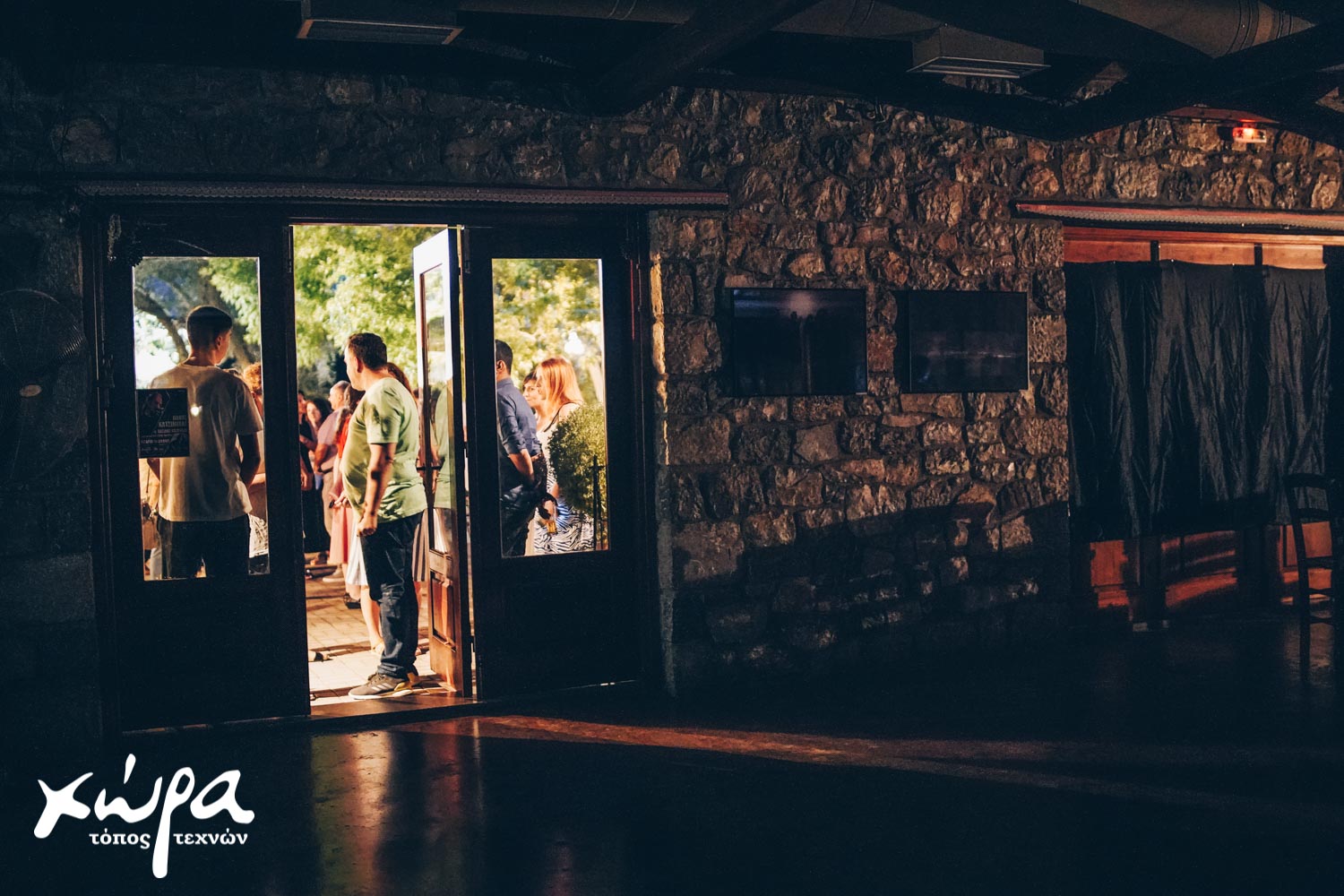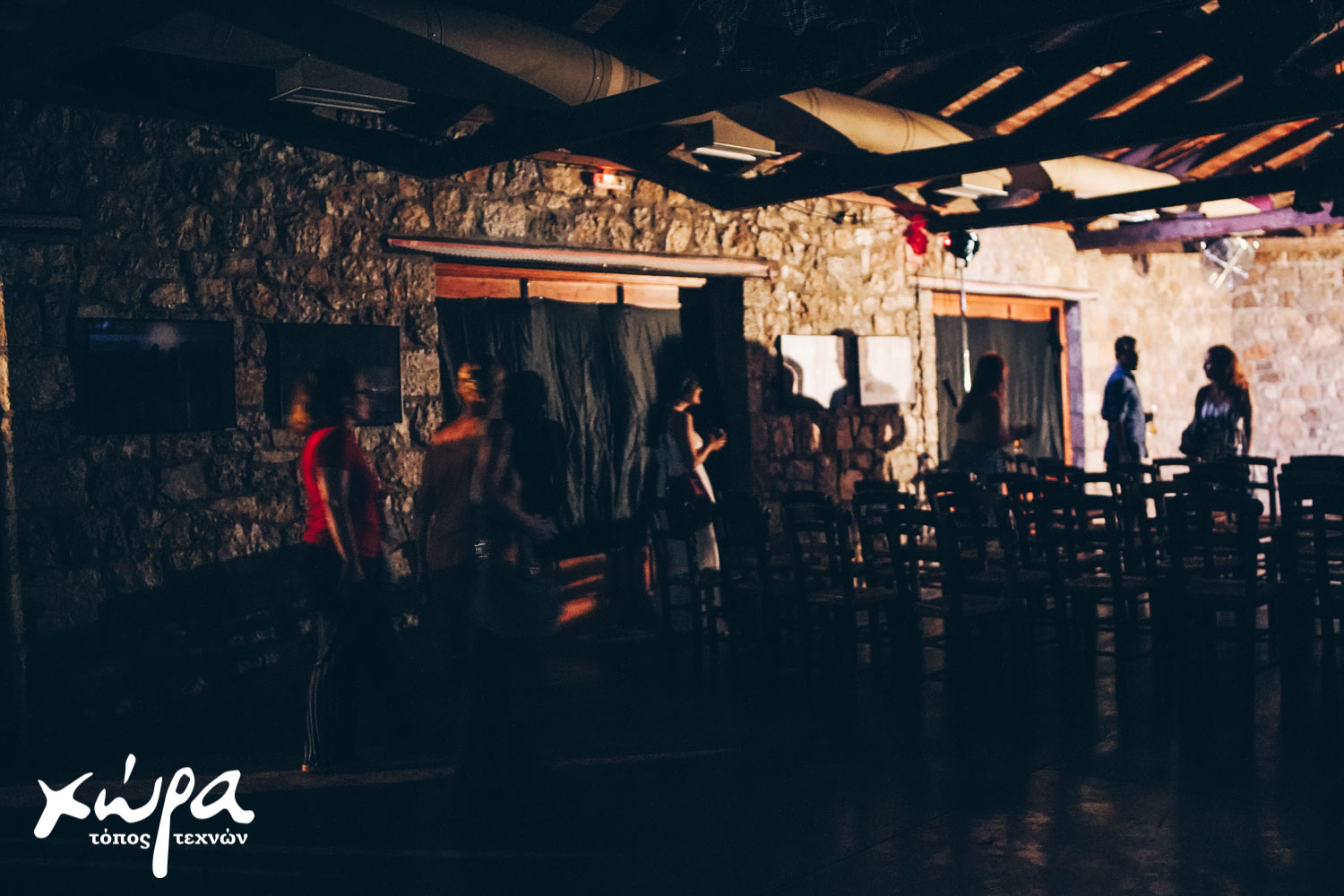 Katerina Diamanti isolates exceptionally shadows and moments and from the first glance you can see her unique ability to choose the right timing that her camera's "click" sound will be heard. The objects in her frame, even when they are mismatched, are in solidarity with each other, while her shadows "are moving" intensively and in a rhythm that makes you think they are trying to become autonomous from their bodies and gain their own substance.
Spyros Kamni's photographs are mainly anthropocentric. The human element is always there, even when the human presence is absent from the frame, and that is probably why his photographs often are overwhelming. His shadows are intense both when in motion and in complete stillness, while his subjects and the way he chooses to capture them are full of discreetness.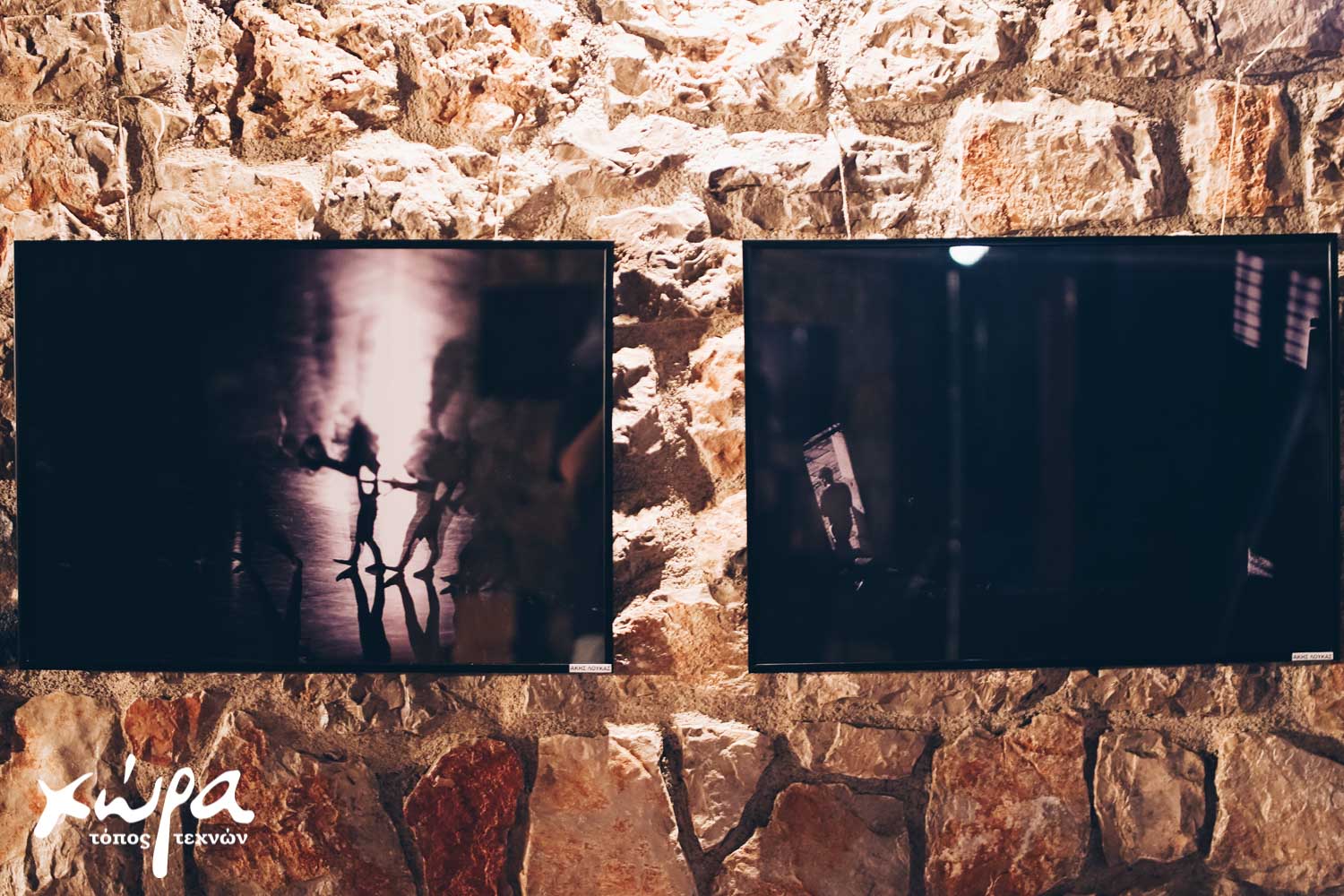 Akis Louka's photographic art could be one of the performing arts, however paradoxical this may sound. Every one of his photos narrates a story and you always think you have a movie shot or a theatrical play in front of you. Inspired and influenced by other arts, such as painting, he creates images that fascinate you. What is so special about his photographs and what, in my opinion, makes them unique, is that he does not just capture the moment but he creates his own universe and then lures the viewer into it by influencing and inspiring him. Every photo of him is a short movie, a performance that you can watch for hours and constantly discover new things, creating a new story every time.
Amalia Tsakiri gives us beautiful, dark, mysterious and magnificent landscapes. Her frames are of cinematic aesthetics and dynamic symmetries. The shadows in her photos look unfriendly and hostile, yet she places people in the frame in perfect harmony with the orgy nature around them. Even her photos that make you feel a little uncomfortable because of their dynamic subject matter, magnetize you, making it difficult to pull your gaze off them.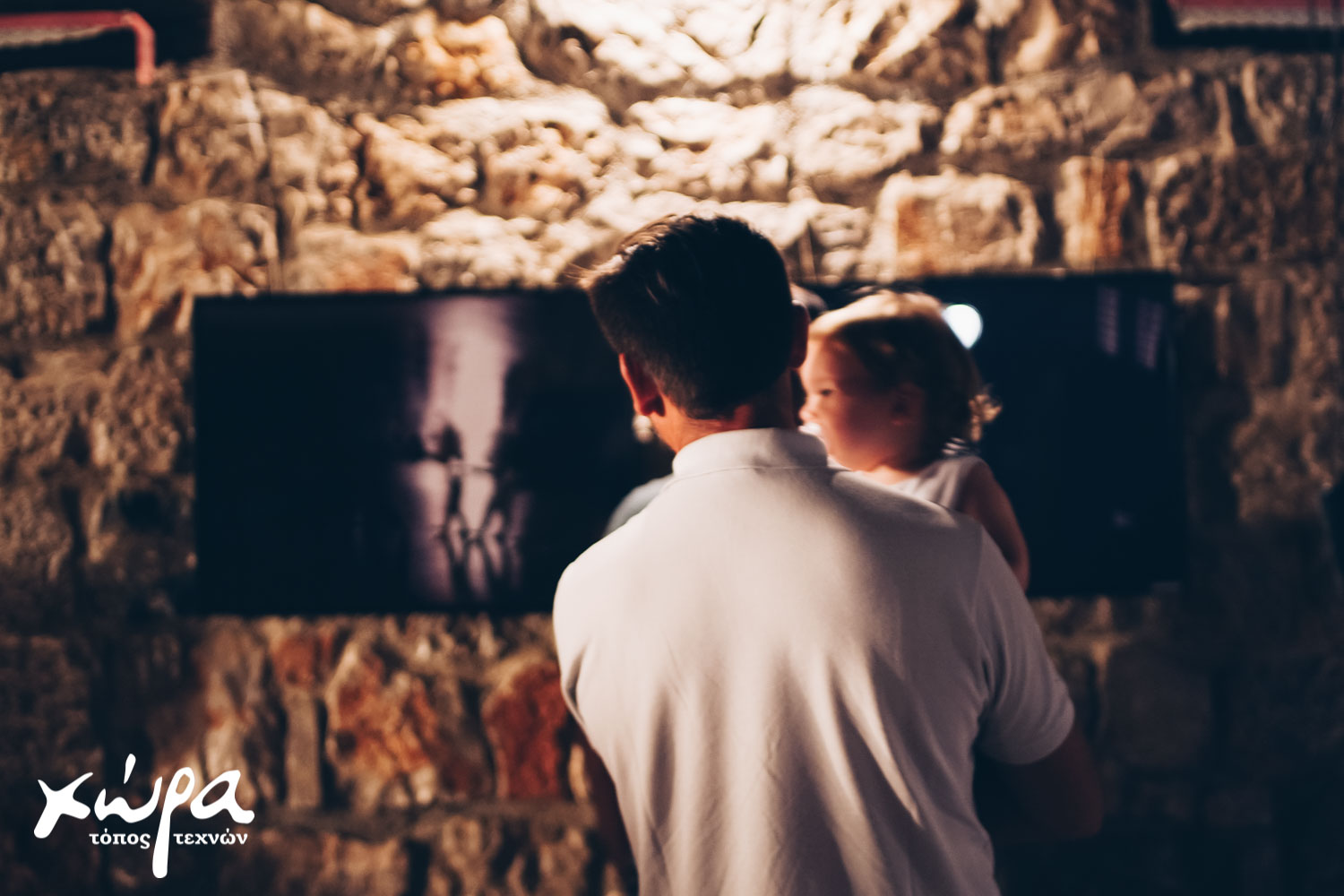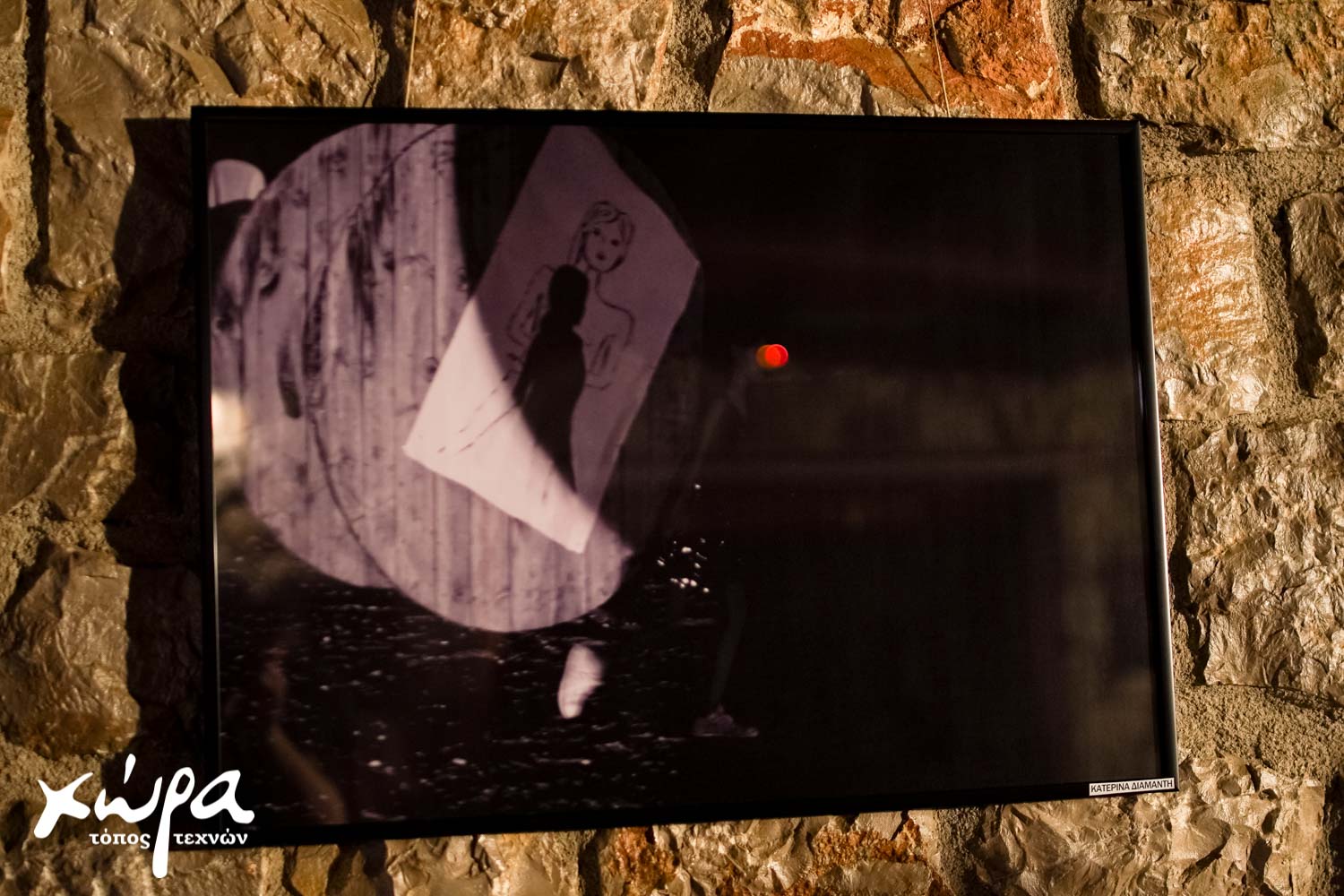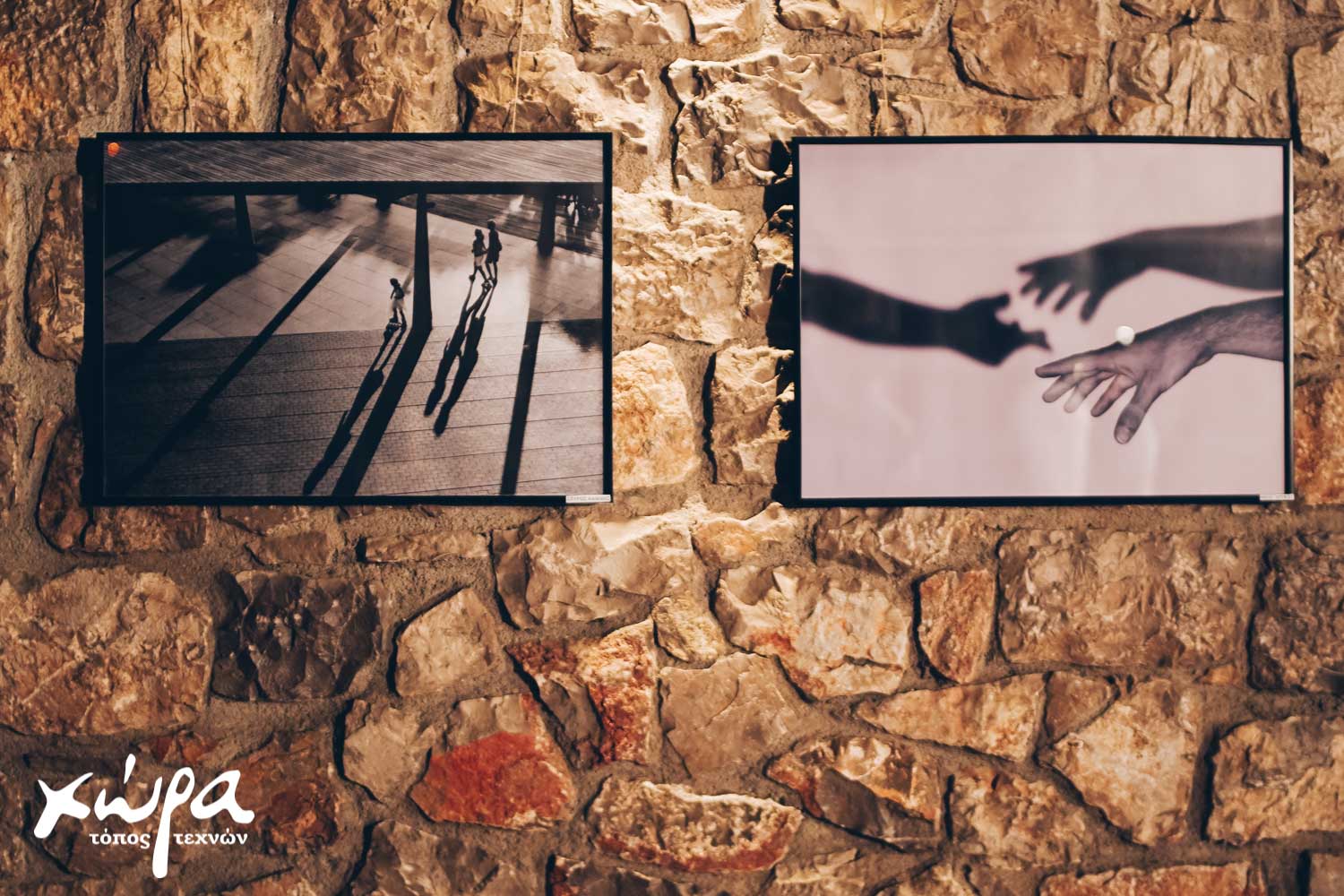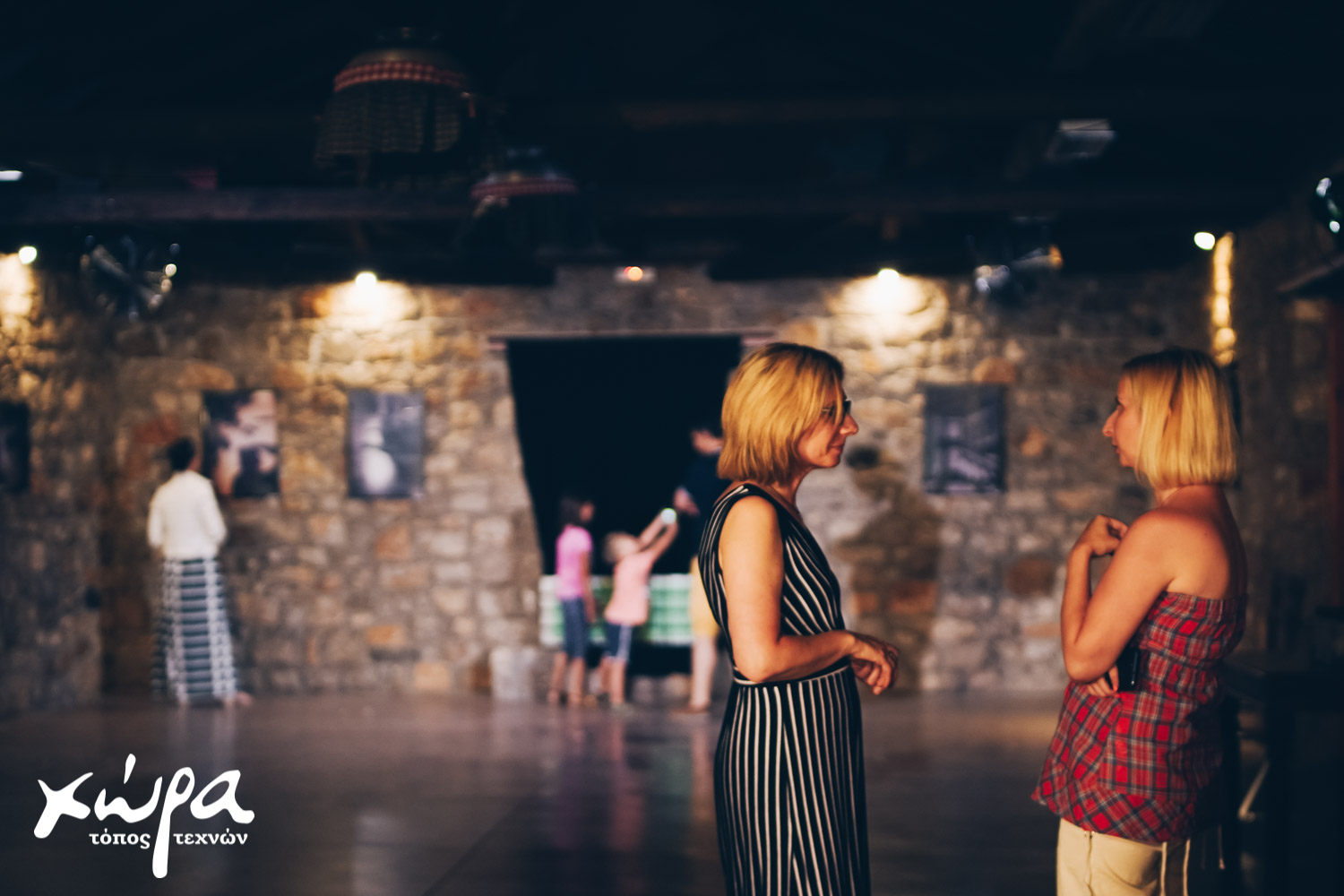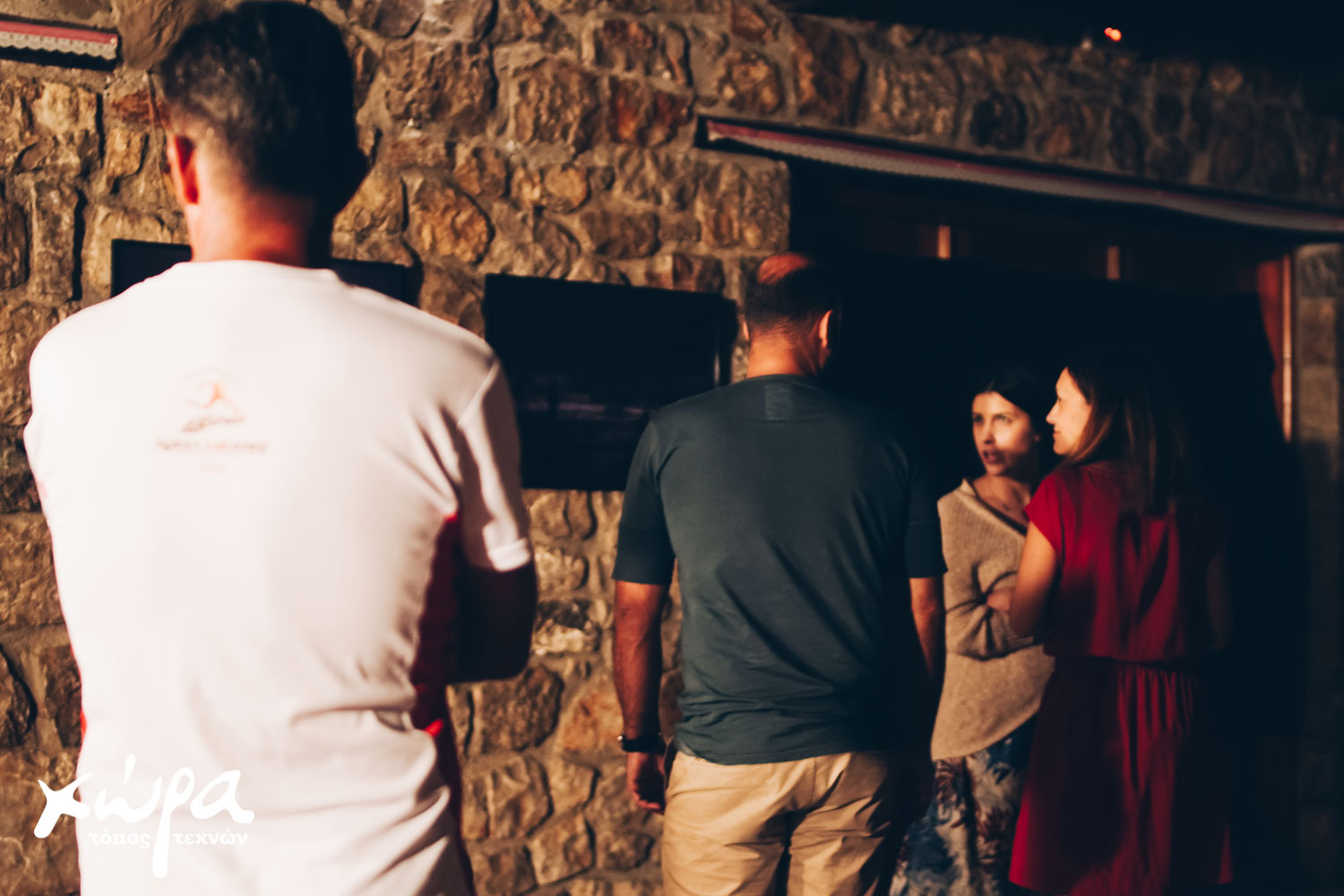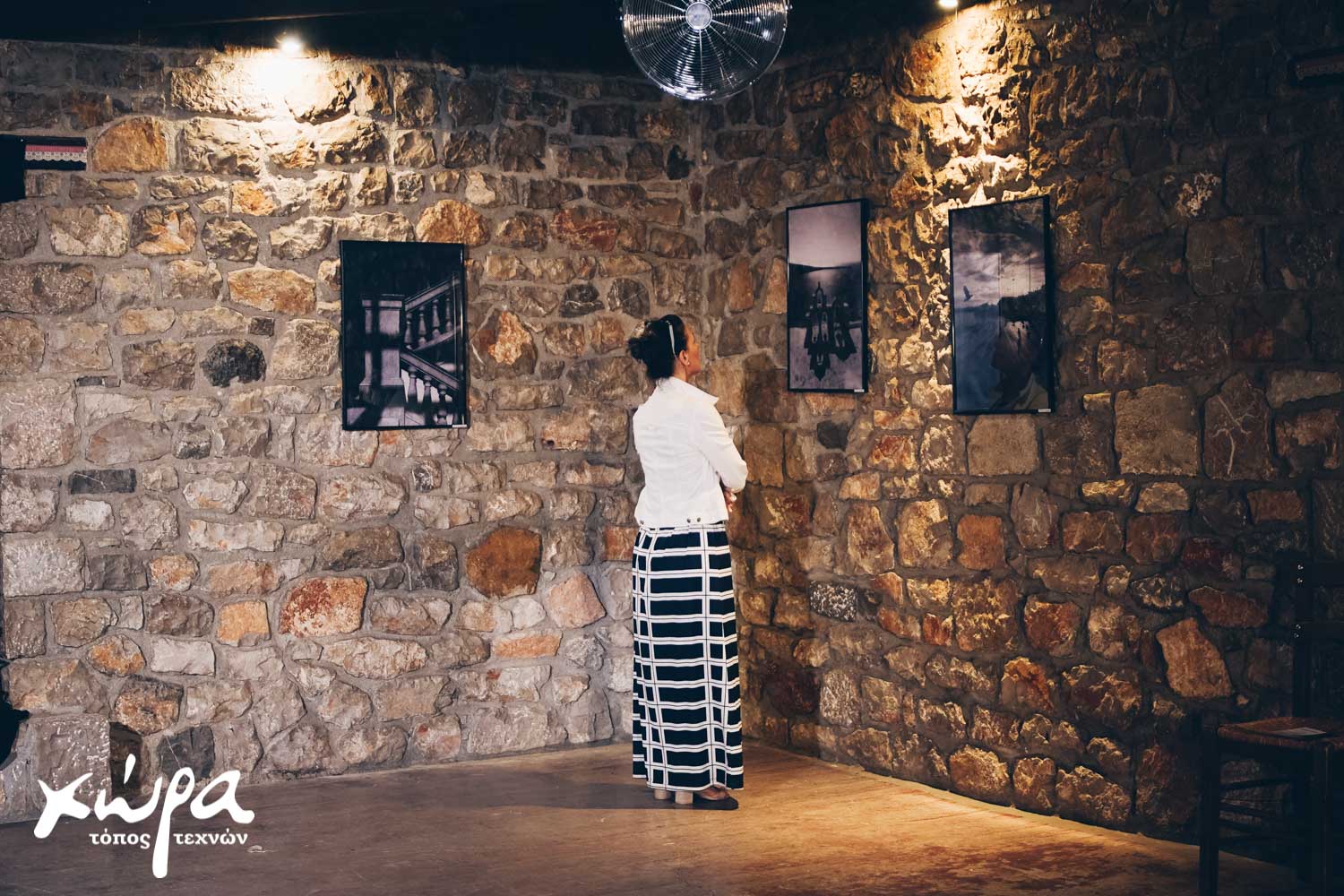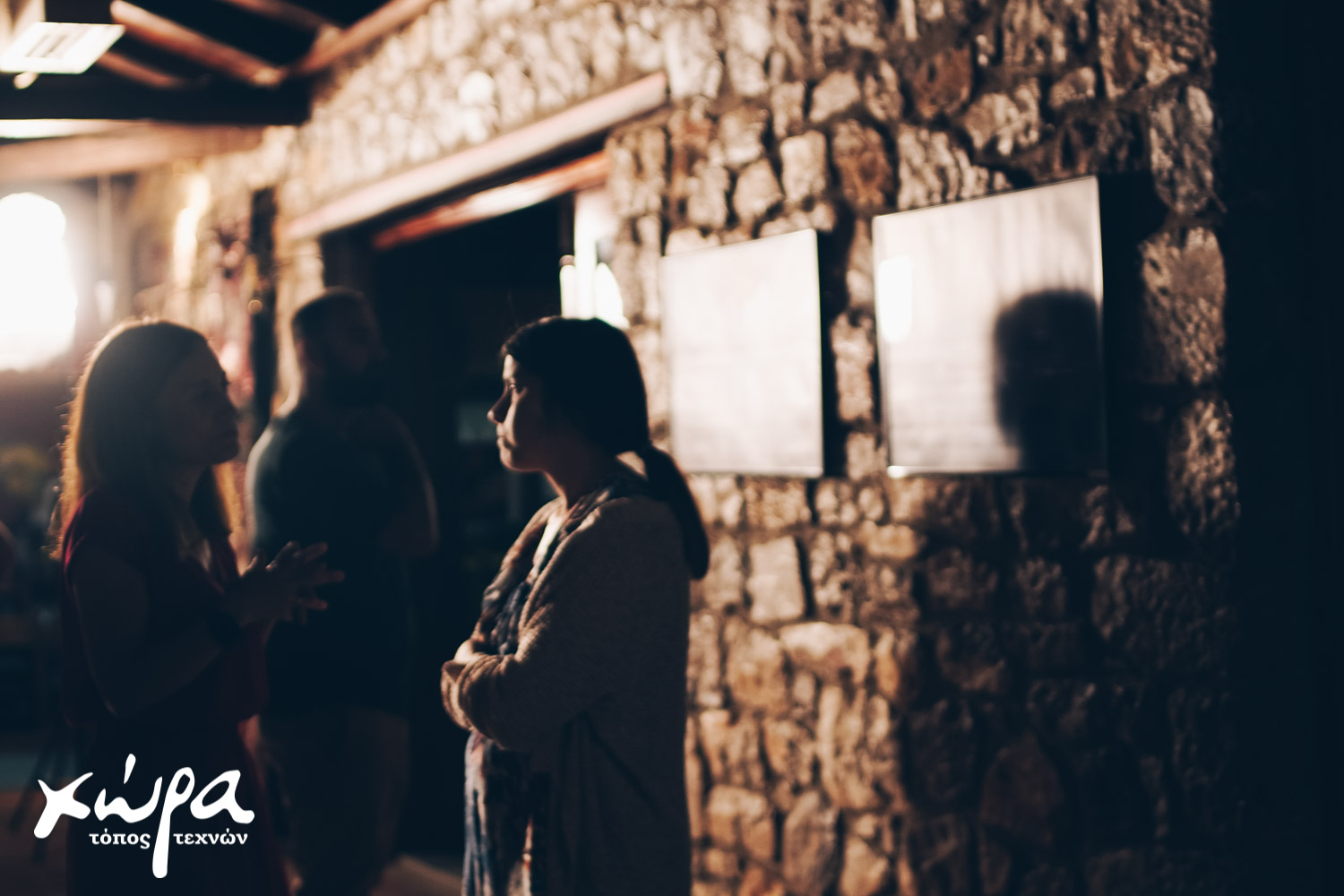 The exhibition also features a sculpture by Iasonas Kontogiannis that "comments" on topics such as imprisonment, oppression and the feeling of the impossible, and in order to achieve this he uses the subject of the exhibition, the shadow, creating an artwork that, strangely, awakens feelings of both intimacy and unfamiliarity to the viewer at the same time, as he invites us to interpret it.
The exhibition is hosted at ArtLand "Xwra" as part of the Belle Arte Lamia 2019-20 and will last until August 28, so don't miss the opportunity to see it.